Features of stainless steel wire mesh:
  1.Acid, alkali corrosion resistant
  2.High temperature resistant
  3.High tensile strength and abrasion resistance
  4.High precision
  5.Easy to clean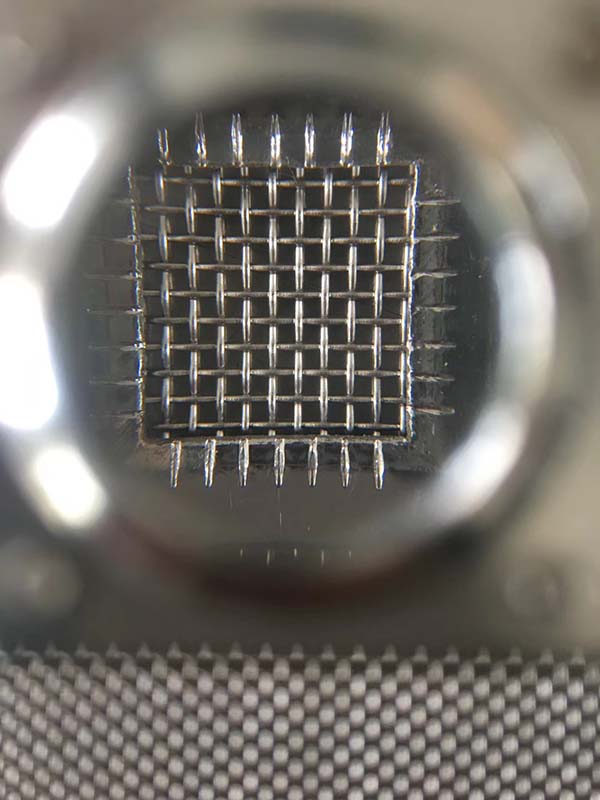 Chemical Composition :
  (1) 304 stainless steel wire mesh:
  High temperature resistance 800℃, with good processing performance, high toughness characteristics, widely used in industry and furniture decoration industry and food and medical industry
  (2) 316 stainless steel wire mesh:
  Its corrosion resistance, atmospheric corrosion resistance and high temperature strength is particularly good,can be used under caustic conditions;Excellent work hardenability (no magnetic).
  (3) 316L stainless steel wire mesh:
  Which is high corrosion resistant than 304 and 316.
  -the appearance of cold-rolled products is bright and beautiful;
  -due to the addition of Mo, the corrosion resistance, especially the pitting resistance, is excellent;
  -excellent high temperature strength
  -excellent work hardenability (weak magnetism after processing)
  -no magnetism in solid solution state;
  -compared with 304 stainless steel, the price is higher.
  our company as a stainless steel wire mesh supplier ,if you need that pls contact us.