Stainless Steel Wire Description:
  Features
  1) Excellent heat resistance, ease of fabrication, most importantly the cleanability and hygiene properties.
  2) Good acid and alkali resistance, corrosion resistance.
  3) High strength, high tensile strength, wear resistance and durability.
  4) Strong oxidation resistance, strong solder joint, bright surface.
  5) Don't need special surface treatment, it is easy to maintain.
  Applications of stainless steel single strand wires :
  1). Tie wire, pins, lashing, forming wire, filters, gaskets, elevators, safety wire, shaped and flat wire,
  2). Conveyors, jewelry, springs, brush welding, electrical, wire line, craft , bicycle fittings
  3). Kitchen and sanitation tools, goods shelf, pet cages, gill racks, decorative handles and baskets
  4). Food and medical machinery accessions and many more applications.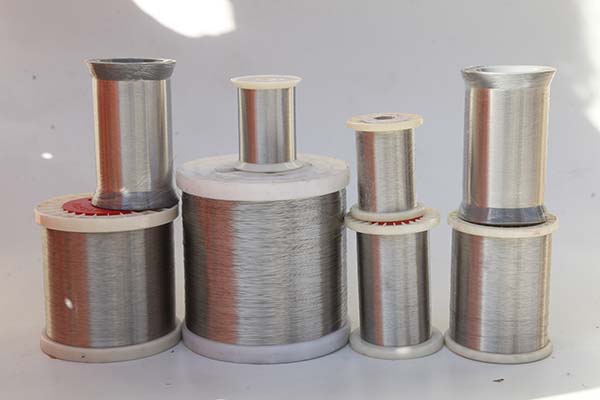 Packaging & Shipping
  Packaging Information of Stainless Steel Wire:
  1.Diameter: Φ0.03~Φ0.25 mm ,can adopt ABS - DN100 plastic shaft packing , 2 kg per shaft , 16 shaft / per box;
  2.Diameter: Φ0.25~Φ0.80 mm ,can adopt ABS - DN160 plastic shaft packing , 7 kg per shaft , 4 shaft / per box;
  3.Diameter: Φ0.80~Φ2.00 mm ,can adopt ABS - DN200 plastic shaft packing , 13.5 kg per shaft , 4 shaft / per box;
  4.Diameter :more than 2.00, per volume weight in 30~ 60 kg, inner and outside plastic film packaging;
  If you have any special requirements please specify
  our company as a Stainless Steel Wire Supplier ,if you need that pls contact us.