Specifications of Stainless Steel Rope Wire:
1. Standard: ASTM/JIS/GB
2. Grade: 201,304,316,316l,321,etc.
3. Diameter Range: Φ0.016mm ~Φ0.7mm,based on buyer's requirement.
4. Craft: Cold Drawn and Annealed
5.Surface and Finishing:bright smooth surface.
6.Applications: Stainless Steel Rope Wire used for wire drawing, weaving ,hose,wire ropes, filtration equipment, steel strand, spring, electronic instruments, medical treatment, Army use bulletproof, Anti-theft devices, Labor protection, Grain nail,etc.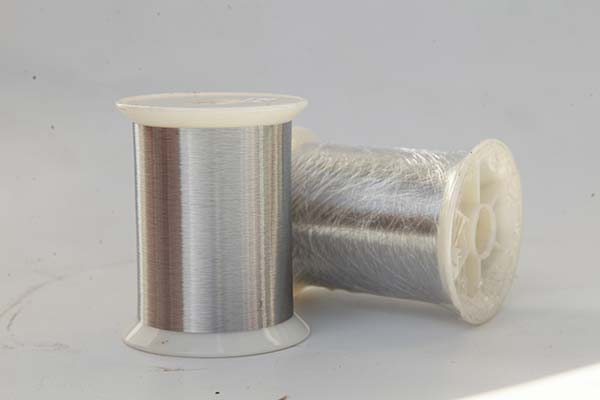 Produce step:
1.Wire drawing :Currently we have more than 100 sets of equipments for wire drawing with good quality ,high output and high gloss
2.Annealing :Use the hydrogen , make the wire soft and bright
3.Spool :Velocity stability and winding displacement uniformity of wire rolling , tensile strength and elongation rate can do customized from 100g to 1500g with customer requirements
Packaging Information of Stainless Steel tiny Wire:
1..Diameter: Φ0.01~Φ0.25 mm ,can adopt ABS - DN100 plastic shaft packing , 2 kg per shaft , 16 shaft / per box;
2.Diameter: Φ0.25~Φ0.80 mm ,can adopt ABS - DN160 plastic shaft packing , 7 kg per shaft , 4 shaft / per box;
3.Diameter: Φ0.80~Φ2.00 mm ,can adopt ABS - DN200 plastic shaft packing , 13.5 kg per shaft , 4 shaft / per box;
4.Diameter :more than 2.00, per volume weight in 30~ 60 kg, inner and outside plastic film packaging;
If you have any special requirements please specify
our company as a Stainless Steel Wire manufacturer.if you need that pls contact us.