Stainless Steel Mesh Weaving Wire types:
  Stainless steel wire according to whether the wire is divided into soft and hard state.
  Soft state after annealing and bright, with toughness, strength. Hard wire, high strength,but brittle, easily broken.
  Generally in accordance with the austenitic, ferritic, duplex stainless steel and Markov stainless steel, mainly divided into two series, 3 Series, 4 Series, 5 Series and 6 Series stainless steel.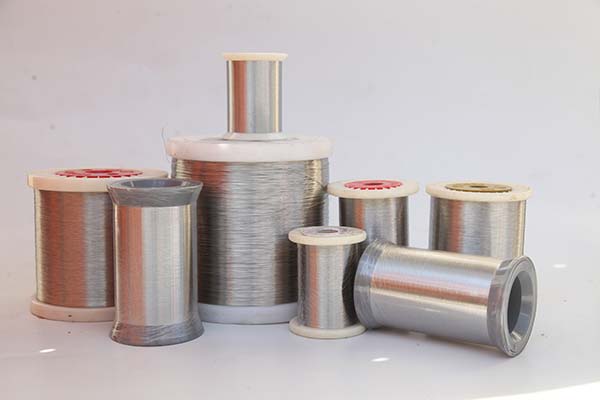 Products Quality Control:
  Our company has advanced quality testing equipments and stainless steel wire research testing center, all products are higher than the national standard. We have one-stop assembly line, standardized operation, scientific monitoring, from raw materials selection, products design, products processing, inspection to delivery, to ensure the safety of every production procedure.
  stainless steel wire Application:
  a.Tools: tie wire, pins, lashing, forming wire, filters,, gaskets, safety wire .etc.
  b.Fittings: weaving woven wire mesh, conveyors, jewelry, springs, wire line, bicycle fittings, craft fittings .etc
  c.Goods: kitchen tools, sanitation tools, goods shelf, pet cages, gill racks, and baskets .etc
  d.Food and medical machinery accessories.
  our company as a Stainless Steel Wire Mesh Manufacturers ,if you need that pls contact us.