Stainless Steel Five Heddle Weave Mesh is woven using wire crimped prior to weaving.The crimps are made at the points the shute and warp wires intersect which secures the wire,thereby stabilizing the cloth and preventing the wire from inermediate crimp.
  Crimped wire provides a more secure fit to the mesh,limiting movement of the space cloth.This results in more accurate and cnsistent opening sizes within the mesh.
  Introduction
  Material : AISI 304 ,316 stainess steel , copper wire , special material
  Type : We can process all type wire mesh products , like mesh disc , mesh cap , mesh cylinder , mesh baskets etc
  And our product widely used in filter industry
  Application:
  In acid, alkali environment conditions sieving and filtering.
  Petroleum industry as mud mesh,.
  Chemical fiber industry as screen mesh.
  Plating industry as acid cleaning mesh, etc.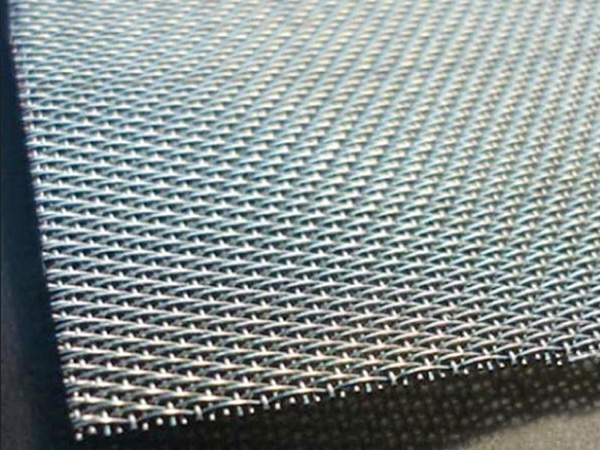 Packaging Details
  1.We always use poly bag for the goods which ship by air, so that customer can save freight free.
  2.Wooden case is the best for ocean shipment, because it can effective avoid the damage during shipping.
  3.There also have some customer request us to use the carton to packing their goods.
  4.We can according to customer's requirement.
  FAQ
  Q:Why is some Stainless Steel Going Rusty?
  A:The appearance of rust on stainless steel is actually known as "tea staining". This is normally just a surface problem and will not affect the structural integrity of the material. There are several ways to treat this problem - first is to try a chalk based bleach free solution. If this is unsuccessful a more aggressive chemical treatment might be required, please check with your local stainless steel merchant for a propriety product and the best way to use it.
  Q: Can I order one piece for sample to test the quality?
  A: Yes, We recommend to check the sample before order. Please order the sample in our company.
  Q: If I want cheaper quality, can you produce?
  A: Yes, just send us your quality details, such as the material, what cheaper parts instead, etc, we will do that as your request and calculate the price.
  Q: If I order big quantity, what's the good price?
  A: Please send the details enquiry to us, such as the products Number, Quantity for each product, Quality request, Logo, Payment Terms, Transport method, Discharge place, etc. We will make the accurate quotation to you as soon as possible.
  our company as a Stainless Steel wire Mesh Manufacturer ,if you need that pls contact us.