310S Stainless Steel Dutch Wire Mesh , due to high content of Ni and Cr, It's with good oxidation resistance, corrosion resistance, acid and alkali resistance, high temperature resistance, the max service temperature is 1200℃.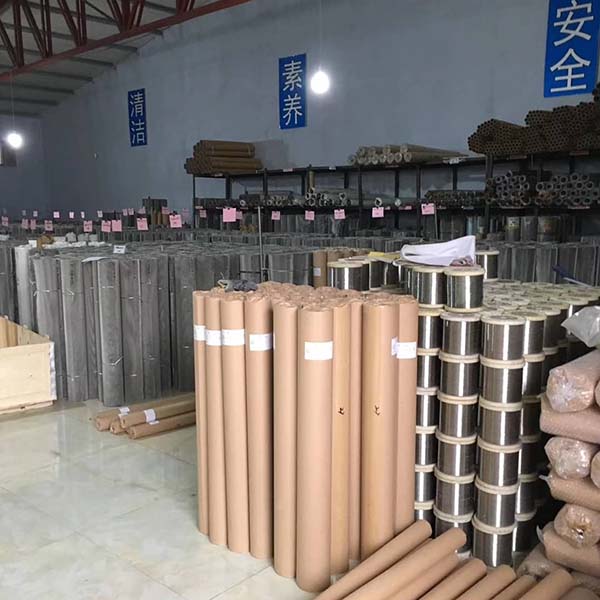 Stainless Steel Dutch Wire Mesh Processing:
  Warping
  Before weaving,we must wind the metal wires in parallel around a single beam.
  Weaving
  After everything is prepared,the machines begin to weave wire mesh
  Inspecting
  Atfer weaving is complete,we perform quality testing on products to ensure good quality.
  Flatenning
  Flatenning wire mesh to make the surface more flat.
  Applications
  1) Filtration of air:air conditioner,air regulator components,filtration of corrosive gases,etc
  2) Filtration of liquid:ceramic polluted water cleaning,beverage,disposal of sewage water,filtration of corrosive liquids,etc
  3)Filtration of solid:glass,coal,food producing industry,etc
  4)Filtration of oil:petroleum,oil refining,hydraulic oil,edible oil filter,etc
  5) Filtration of other fields:textile industry,insulation industry,automotive industry,chemical industry,metallurgy,medicine making,etc.
  Packing & Delivery
  Generally, our product is packed in rolls winding on a paper tube, wrapped with water proof paper then wooden box with plastic cloth .Special packing can be customized as your request.
  our company as a Stainless Steel Wire Mesh Factory china ,if you need that pls contact us.