Crimped wire mesh is also called square wire mesh.wire will be crimped before woven,so crimped wire mesh own stable structure,good strength and uniform mesh.
  Material: stainless steel wire, low carbon steel wire , galvanized wire.
  Weaving:pre-crimping before weaving, bi-directional bending, locked bending, flat-topped curved, two-way separated wave bending, unidirectional bending.
  Specification: mesh: 1-24 mesh, wire diameter:0.4mm -6mm, width: 1 m -5 m.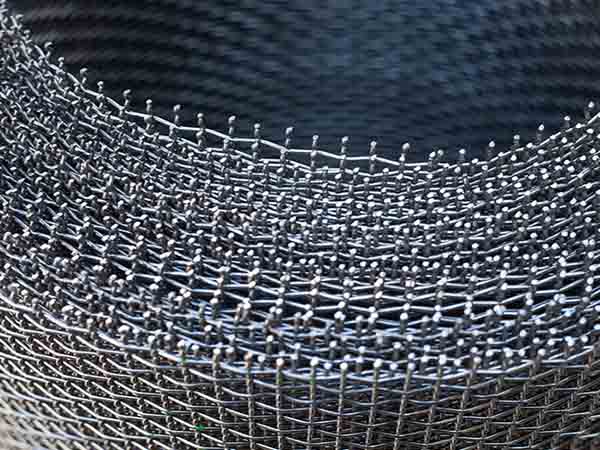 Feature:
  1. Adopt the special process to weave, the surface is smooth, the structure is firm,
  2. Highly durable and withstand severe conditions.
  3. Bright color & multi-design
  4. Strong impact resistance, structure wide and solid, low cost
  5. the hole remains uniform for the long term.
  6. Highly aesthetic appeal for architectural applications.
  7.Heat resistance, acid resistance, alkali resistance, corrosion resistance, wear-resisting.
  Many types can be customized.
  Stainless Steel Crimped Wire Mesh Application
  Due to the special properties of stainless steel, the stainless steel crimped wire mesh is often used in industries with strict stability requirements. For example,
  --Use as food basket in the food industry;
  --Used as screening and filter under the acid and alkali environment in the chemical industry;
  --As pickling mesh in the electroplating industry;
  --As the mud mesh in the petroleum industry ;
  --As decorative mesh in the architectural decoration;
  --As oil and water separator in the automobile industry ,etc.
  our company as a Stainless Steel Wire Mesh Manufacturers ,if you need that pls contact us.