Stainless Steel Crimped wire mesh
is also refer to as decorative mesh. It matches with some modern architectures.
  It is versatile and fits to indoor decorative decor and outdoor facade.
  Material: stainless steel wire 301, 302, 304, 304L, 316, 316L, 321.
  Weaving: pre-crimping before weaving, bi-directional bending, locked bending, flat-topped curved, two-way separated wave bending, unidirectional bending.
  Characteristics: heat resistance, acid resistance, alkali resistance, corrosion resistance, structure wide and solid.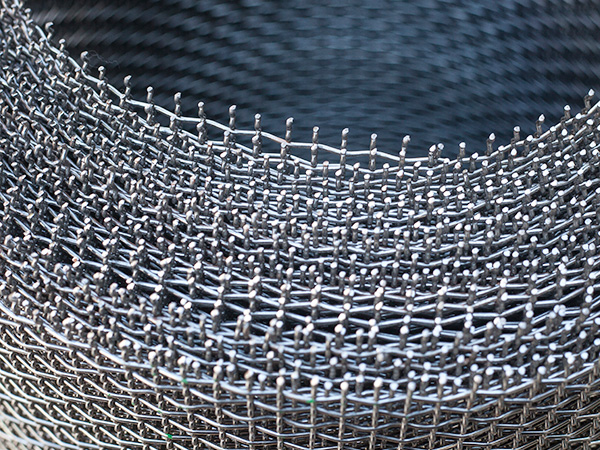 Stainless Steel Crimped Wire Mesh Quality Comparison:
  During the manufacturing process , we are extremely strict in the quality control. The quality comparison is as follow, you can have a reference.
  Feature: 1. Adopt the special process to weave, the surface is smooth, the structure is firm.
  2. Highly durable and withstand severe conditions.
  3. Bright color & multi-design.
  4. Strong impact resistance, wear-resisting, low cost.
  5. The hole remains uniform for the long term.
  6. Highly aesthetic appeal for architectural applications.
  our company as a Stainless Steel Wire Mesh Manufacturers ,if you need that pls contact us.